Voluntary Recall of NVIDIA SHIELD Tablets
August 11, 2015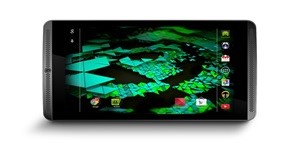 NVIDIA has announced a voluntary recall of its SHIELD™ 8-inch tablets that were sold between July 2014 and July 2015, which the company will replace. NVIDIA has determined that the battery in these tablets can overheat, posing a fire hazard. The recall does not affect any other NVIDIA products.  According to NVIDIA, a total of 89 of these tablets have been placed onto the Irish market. 
 What to do:
NVIDIA is asking customers to visit www.nvidia.com/support/tabletrecall for information on how to obtain a replacement device. NVIDIA is also asking consumers to stop using the recalled tablet, except as needed to participate in the recall and back up data. Consumers will receive a replacement tablet after registering to participate in the recall.
Return to Product Recalls
Haven't found what you're looking for?