Next Retail (Ireland) Ltd recalls Blue Core Vase
August 30, 2022
Next Retail (Ireland) Ltd is carrying out a recall of Blue Core Vase.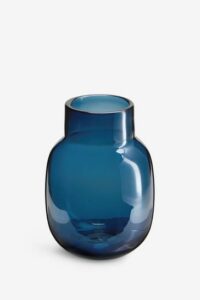 The risk associated with the product is that of injury. The vases may break spontaneously.
The brand is Next. The item number is 351715. The batch numbers are QE8606516 / QE8606503 / QE8608624.
There are approximately 4 affected products in the Republic of Ireland.
What to do:
Customers are asked to dispose of the vase immediately. Customers will receive a full refund within the next 5-10 working days by the method in which they paid. If customers have given any of these items as a gift, please ask the recipient to dispose of the item safely.
Please contact Next Ireland to arrange a refund.
Return to Product Recalls
Haven't found what you're looking for?