Mamas & Papas recalls child car seats
December 7, 2016
After extensive investigation, independent testing, and risk assessment Mamas & Papas have issued a product recall in relation to child car seats procured by Mamas & Papas from Jeenay (UK) Limited.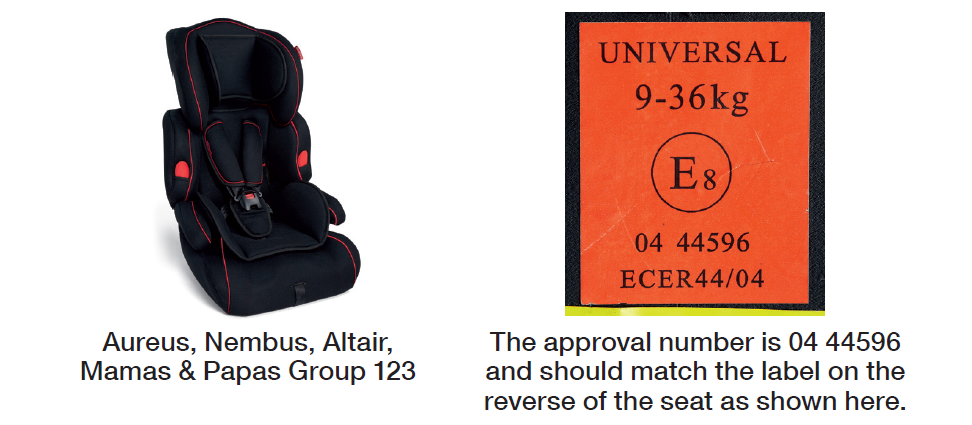 The following models are affected:
Aureus 123
Altair 123
Nembus 123 and
M & P 123
These seats were sold by Mamas & Papas to Asda, Tesco and Shop Direct for sale to consumers by these retailers. None of the affected car seats have been on sale since March 2015.
What to do:
If you have purchased the above seat, you should immediately stop using the product and call Mamas & Papas dedicated free helpline on 1-800-947-241.
Mamas & Papas advise that a designated courier service will collect the car seat or bring the car seat into a Mamas & Papas store for a refund or a suitable replacement product in either case.  If you purchased your car seat from Asda, Tesco or Shop Direct, please still contact Mamas & Papas directly.
Return to Product Recalls
Haven't found what you're looking for?