Flying Tiger Copenhagen recalls its 'crocodile candle holder' product
October 30, 2019
Flying Tiger Copenhagen is carrying out a voluntary recall of its 'crocodile candle holder' product. The safety concern is that the product can catch fire when the candle burns down.
This recall affects product item number 3017653, (crocodile style only), which was on sale at Flying Tiger Copenhagen stores across Ireland in September and October 2019.
Approximately 309 units have been sold onto the Irish market.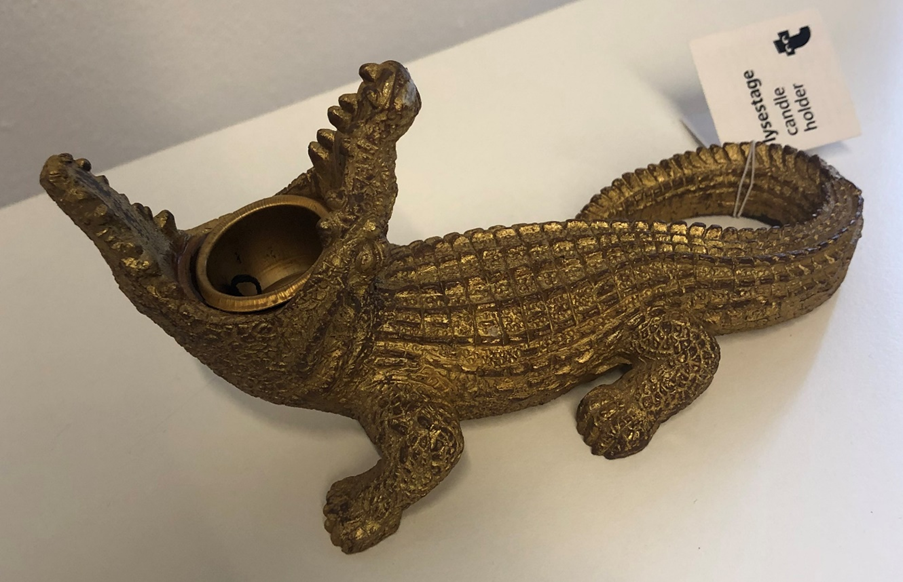 Image 1: Crocodile candle holder
[Source: https://ie.flyingtiger.com/en-IE/product-information-recall]
What to do:
If you believe that you may have this product then you should stop using it immediately. Consumers can return the product to any Flying Tiger Copenhagen store, where a full refund will be provided.
Flying Tiger Copenhagen's customer care can also be contacted at email address customer-support@flyingtiger.com or by using the web form available here.
Return to Product Recalls
Haven't found what you're looking for?