ZURU Inc. recalls ZURU Full-Size Baby Shark Hard Plastic Top Fin Toys
July 14, 2023
ZURU Inc is carrying out a recall of ZURU Full-Size Baby Shark Hard Plastic Top Fin Toys.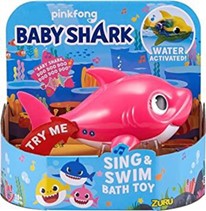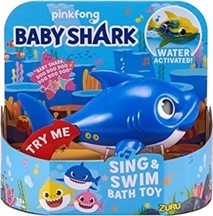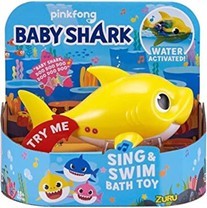 The risk associated with the product is that of injuries. If a child, slips, falls or sits on to the hard plastic fin of the bath toy it could result in scratches, lacerations and puncture wounds.
The brand is ZURU. The type/number of model is 25282. The batch number and the bar code are unknown.
There are approximately 52,092 affected products in the Republic of Ireland. These products were sold in LIDL and Smyths Toys in the Republic of Ireland.
Please note that since March 2023 Zuru has sold a version of the Full-Size Baby Shark with a silicone top fin. This product is not affected, only the products with a hard plastic top fin are being recalled.
What to do:
If you purchased one of these products, please discontinue use immediately and keep it out of the reach of children. Consumers are able to register for a recall and refund via the website Bath Shark Recall Register, by calling the dedicated recall hotline at 1800 851 873 or by returning the products to your original point of purchase.
Return to Product Recalls
Haven't found what you're looking for?