Wild and Wolf Limited recalls ' Petite collage Wooden Toy Xylophone'
May 2, 2018
The Distributor 'Wild and Wolf Limited' is carrying out a voluntary recall on brand 'Petit Collage' wooden toy xylophone.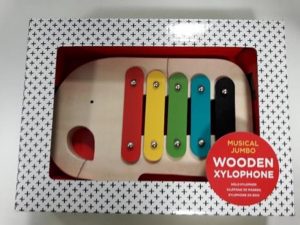 An issue has been established and has been described as follows:
"the round wooden ball on the end of the beater stick used to strike the keys of the xylophone and may potentially come loose posing  a risk of choking to young children."
"This product has been on sale in The White Door in Republic of Ireland Dublin 13.
If you require further details, please contact  The White Door directly on : (01) 832 0180
Return to Product Recalls
Haven't found what you're looking for?