WHSmith recall Destination Travel Adaptors
August 25, 2017
WHSmith have become aware that Destination Travel Adaptors sold between 1 March 2017 and 31 July 2017, from their Cork, Shannon and Dublin Airport stores, do not meet all the requirements of the European Union (Low Voltage Electrical Equipment) Regulations 2016.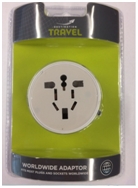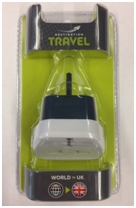 Worldwide adaptor(01086294)           World to UK (01086324)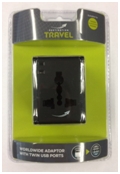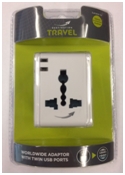 World Twin USB Black & White  (01161793/01086317)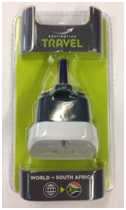 World to South Africa (01086362)
The above affected adaptors pose an unacceptable level of risk of fire and potential electrocution to the user.
What to do
If you have one of the above products, WHSmith advise to stop using it immediately and return it to a WHSmith retail outlet for a replacement or a refund.
If you have any queries please contact WHSmith on +44 (0)333 6005000 or email customer.relations@whsmith.co.uk
Return to Product Recalls
Haven't found what you're looking for?