Voduz Ltd recalls Voduz Blow Out Infrared Hairdryer
September 20, 2022
Voduz Ltd is carrying out a recall of Blow Out Infrared Hairdryer.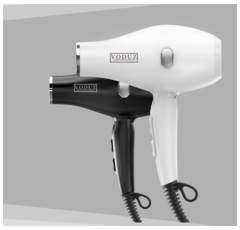 The affected products were manufactured from 2019 to 2021.
The risk associated with the product is that of fire.
The brand is Voduz. The model number JB3509A. The batch number is unmarked.
There are approximately 1000 affected products in the Republic of Ireland.
What to do:
Customers should stop using the product and return it to Voduz for a replacement.
Voduz have set up an online form for customers to fill out to arrange collection of the product. The form can be found on this link https://www.voduzhair.com/product-recall/. Alternatively, you can email Voduz on products@voduzhair.com
Return to Product Recalls
Haven't found what you're looking for?