Urban Outfitters recalls LED Light Strip
March 14, 2022
Urban Outfitters Ireland Limited is carrying out a recall of the RED5 2M LED Light Strips.
The affected products were manufactured between June-August 2021.
A safety issue has been identified with the affected products, where in some cases the battery compartment of the remote does not lock, allowing easy access to the battery compartment. If ingested, the battery can cause burns to the internal organs.
There are approximately 166 affected products in the Republic of Ireland.
The affected products were available from Urban Outfitters, and from other distributors.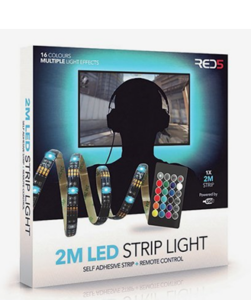 What to do:
If you purchased one of these products, please discontinue use immediately, and return it to your local Urban Outfitters store for a full refund.
If you have any questions please contact Urban Outfitters at ProductRecallEU@urbn.com or via your user account.
Return to Product Recalls
Haven't found what you're looking for?