TX Maxx recalls 'Gentek' wireless charging pad
May 27, 2019
TK Maxx is carrying out a voluntary recall of "Gentek" wireless charging pad. The risk identified is that it may overheat or present a fire hazard.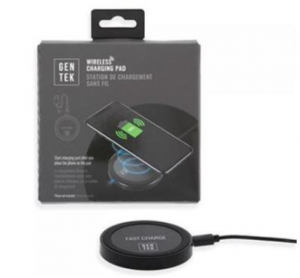 Approximately 133 units of this product have been sold in TK Maxx Stores in the Republic of Ireland from March 2019 to April 2019. The affected product comes in black and white colour and the rear of the packaging is marked with one of the following product codes – "26011", "26012", "26021" or "26022".
What to do:
If you believe you have purchased the affected 'Gentek' wireless charging pad please discontinue the use of the product immediately. Return the item to the any TK Maxx store where a full refund will be given. For further enquires please contact customer service on 01 2476126 or email customerservice@tjxeurope.com .
Haven't found what you're looking for?