TK Maxx recalls glass candle holder
January 20, 2015
TK Maxx is recalling a glass candle holder with spiral metal insert for 3 tea lights as there is a risk that the upper tea lights could potentially overheat and catch fire.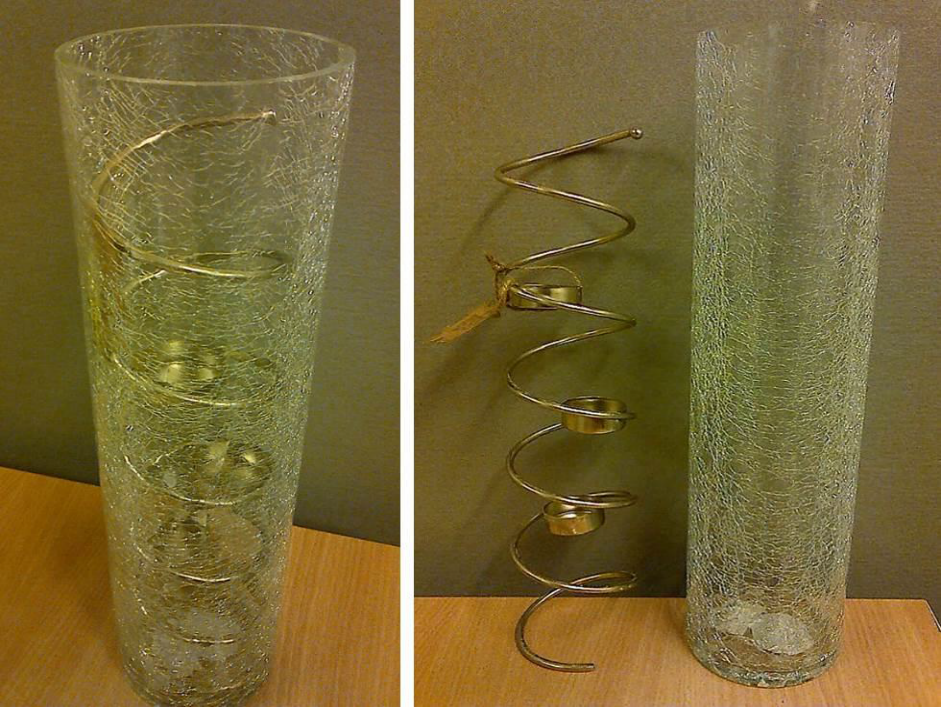 The candle holders come with clear or frosted glass and were on sale at TK Maxx stores in November and December 2014.
If you purchased any of these candle holders, you should stop using them immediately, and return to any TK Maxx store for a full refund.
For further enquiries, you can call TK Maxx customer service on 01923 473561, or email customerservice@tjxeurope.com
Return to Product Recalls
Haven't found what you're looking for?