TK Maxx and Homesense recalls 'Westlab' branded Himalayan Pink Salt Lamp product
March 12, 2019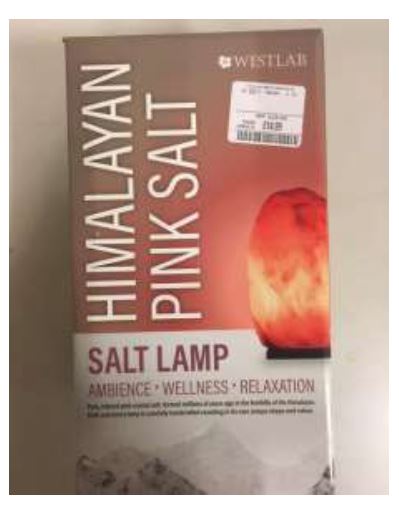 Tjx Ireland UC (trading as TK Maxx) and Homesense, are carrying out a voluntary recall campaign on a 'Westlab' branded Himalayan Pink Salt Lamp product.
A safety issue has been identified, whereby, it is possible that consumers may be exposed to live parts. A manufacturing error may mean that wires within affected units may not be properly secured and only have a single layer of insulation. Therefore an electric shock risk is possible.
It is estimated that 300+ units of this product have been sold on the Irish market via TK Maxx and Homesense retail stores.
What to do:
If you have purchased this product, then consumers are advised to stop using it immediately and return the product to any TK Maxx or Homesense store in the Republic of Ireland where a full refund will be provided.
If you have purchased this product and have any further concerns or queries in relation to this recall campaign, then you can contact Tjx Ireland UC by telephone on 01 247 6126 or via email to customerservice@tjxeurope.com
Return to Product Recalls
Haven't found what you're looking for?