TJX Ireland Unlimited Company t/a TK Maxx and Homesense recalls Yellow Orpiment Mineral Bookend
March 3, 2023
TJX Ireland Unlimited Company t/a TK Maxx and Homesense recalls Yellow Orpiment Mineral Bookend.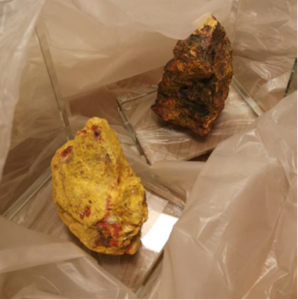 The risk presented by the product is chemical. The product contains a mineral which may cause skin irritation and is toxic if ingested or inhaled.
The brand is Taizhou Art and Home. The type/model number is Yellow Orpiment Mineral Bookend. The batch number is unknown.
There are approximately 4 affected products in the Republic of Ireland.
What to do:
Customers should stop using the product immediately and return it to any TK Maxx or Homesense store for a full refund. Please use protective gloves when handling the product and keep the product in a sealed package for return.
If customers have any further queries in relation to this recall, please email TK Maxx at customerservice@tjxeurope.com or call on 01 2476126.
Return to Product Recalls
Haven't found what you're looking for?