TJX Ireland Unlimited Company t/a TK Maxx and Homesense recalls Core World Travel Adaptor
September 7, 2023
TJX Ireland Unlimited Company t/a TK Maxx and Homesense is carrying out a recall of a Core World Travel Adaptor.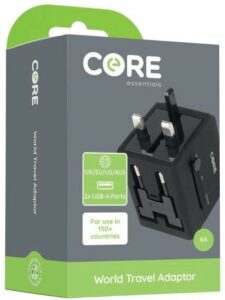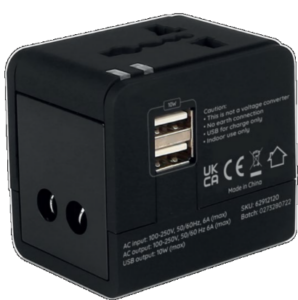 The risk associated with the product is that of electric shock and fire. The product does not comply with the requirements of the relevant safety standard.
The brand is Core. The model number is 62912120. The product code is either 439712 or 453674. The batch number and the barcode are unknown.
There are approximately 90 affected products in the Republic of Ireland. The affected products were sold in stores between May and July 2023.
What to do:
Customers should stop using the product immediately and return it to any TK Maxx or Homesense store for a full refund.
If customers have any further queries in relation to this recall, please email TK Maxx at customerservice@tjxeurope.com or call on 01 2476126.
Return to Product Recalls
Haven't found what you're looking for?