Tiger Stores recall lip whistles
May 19, 2016
Tiger Stores are recalling its Lip Whistles as it was discovered that on some of the models the sound unit of the toy can separate if pulled or picked at. If the sound unit is then used by itself, it may, if swallowed, pose a choking hazard. There have been no reported incidents. This recall is purely a preventative measure.
Lip whistles with item no. 2600226, batch no. 79468, available since November 2015 are affected by this recall.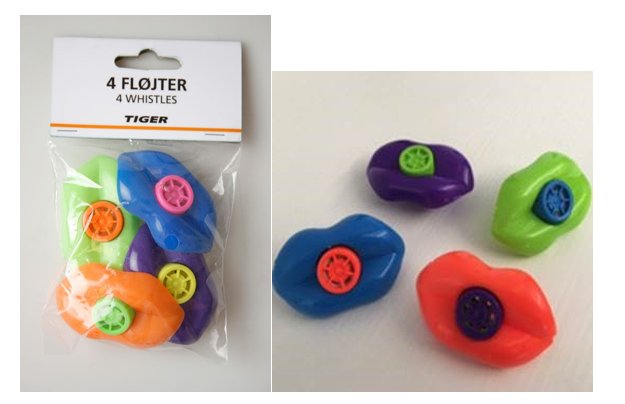 What to do:
Customers are encouraged to return the toy to their nearest Tiger store to receive a full refund.
If you have questions about the recall please contact Tiger by email: customerservice@tigerstores.ie or via the website www.tiger-stores.ie.
Return to Product Recalls
Haven't found what you're looking for?