Tiger Retail Ireland recalls 'Tiger' Teapot
August 21, 2012
Tiger Retail Ireland Ltd is recalling a Tiger teapot due to a risk of scalding. Tiger Retail Ltd has a store in Dun Laoghaire shopping centre in Dublin.
The plastic casing can melt when boiling water is poured into it and can cause the glass pot to come loose and present a scalding hazard.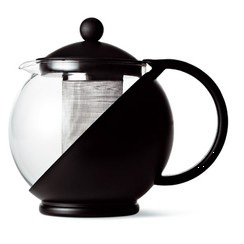 What to do:
If you have purchased this product please stop using it immediately and return the teapot to any Tiger store, with or without a receipt, for a full refund or exchange.
For more information on this recall, please contact Tiger Stores on 01 214 5055 or www.tigerstores.ie
Return to Product Recalls
Haven't found what you're looking for?