Tiger recall candle holders
December 9, 2014
Tiger Stores Ireland has asked all its shops to recall and discontinue the sale of candle holders with item numbers 1002960 and 1002961. This is due to the possible risk of fire.
The candle holder is available in two sizes. It is shaped like an apple missing a bite and adorned with star-shaped holes for the candlelight to shine through.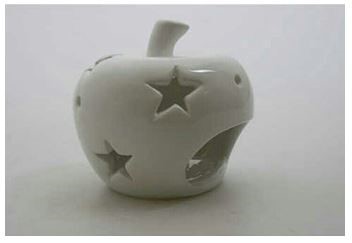 You can get a refund or exchange the candle holder for a different product at any Tiger store. You will not need proof of purchase.
If you have questions about the recall please contact Tiger's head office on 01 5988800, or customerservice@tigerstores.ie
Return to Product Recalls
Haven't found what you're looking for?