Tiger Product recall
July 1, 2015
Tiger Stores Ireland are recalling a soft-filled Parrot with electric sound unit inside the body. There is a potential for a child to access the inner unit and filling in some cases as the stitching may not be of sufficient quality. The plush toys come in a range of bright colours and the item number is 1701214.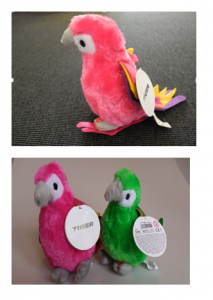 What to do: 
Consumers who have purchased these toys should stop children playing with them immediately and return the items to any Tiger store for a full refund
Return to Product Recalls
Haven't found what you're looking for?