Tesco recalls 'LEGO Friends' issue #77 kids' magazine
January 6, 2021
Tesco Ireland Limited is carrying out a voluntary recall of 'LEGO Friends' issue #77 magazine. Affected products were sold in Tesco Ireland stores.
A safety issue has been identified whereby an ingredient (raisins), which is included in a recipe for 'Dog Treats' on page 25 of the magazine, can be toxic for dogs.
The recall affects approximately 632 units in the Republic of Ireland.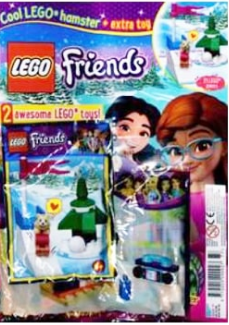 What to do:
Tesco Ireland Limited will be displaying recall posters in stores to inform consumers of this recall. Tesco have also highlighted the recall on their website.
If you believe that you have purchased this product then please do not use this recipe and you should return the product to a Tesco store for a full refund. You will not need a receipt.
If you require further information on this recall, then you can contact Tesco's Customer Services directly on 1850 744 844.
Return to Product Recalls
Haven't found what you're looking for?