Tesco Product recall – Fluff Ball Soft Toys and Plush Toys
December 29, 2015
Horizon Procurement Ltd. have announced a voluntary recall of some of their Fluff Ball Soft Toys and Plush toys (see images below), which they supplied to Tesco Ireland.
During quality and safety checks on these items, it was found that some of the products may have poor stitching resulting in holes and/or excess shedding of fur.
What to do
If you have purchased this product please stop using it immediately.
Check the barcode (EAN) on your purchase matches those shown on this notice and return the item to your nearest Tesco Store for a full refund.
If you have bought this product for someone else or know someone who has one, please tell them about this notice.
If you would like any further information, please contact Horizon Procurement Limited on 00 44 1423 788111 or email sales@Horizonpl.com
Fluff Ball Soft Toys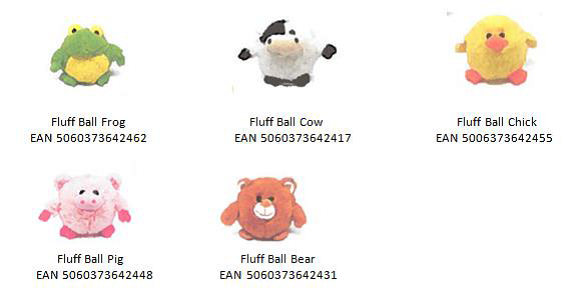 Plush Toys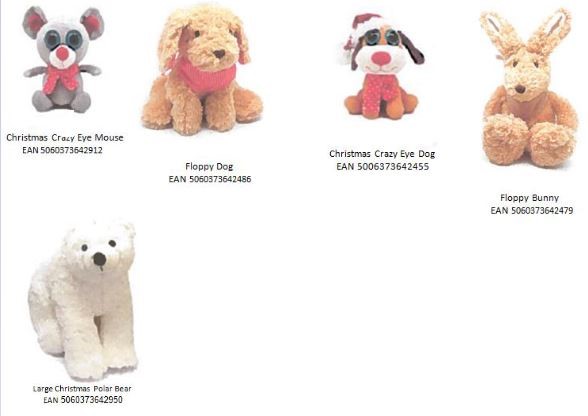 Return to Product Recalls
Haven't found what you're looking for?