Tesco Ireland recalls "Munchkin Waterpede" bath toy
July 30, 2018
Tesco Ireland are carrying out a voluntary recall of their ''Munchkin Waterpede'' product which was on sale in stores from November 2015 until February 2018.
The safety concern is that the bubble section can break exposing small beads and posing a possible small parts hazard to young children. There have been no reported injuries, but the product is being voluntarily recalled.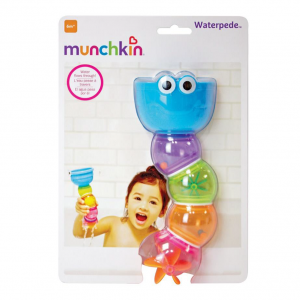 Image 1: Munchkin Waterpede
What to do
Consumers should stop using the bath toy immediately and contact Munchkin, Inc for directions on receiving a replacement bath toy of comparable value.
For more information, please email: careline@munchkin.com or visit www.munchkin.com and click on Safety Recall Notice, or visit www.facebook.com/Munchkin.
Customers can also return the product to their local Tesco store for a refund. Tesco Ireland's customer service can be contacted on 1850 744 844.
Return to Product Recalls
Haven't found what you're looking for?