Teething SOS recalls amber teething jewellery
March 27, 2013
At the request of the National Consumer Agency , 'Teething SOS'  is carrying out a voluntary recall of its 'Honey Bean' amber teething necklaces and bracelets for children under 36 months due to a potential choking risk.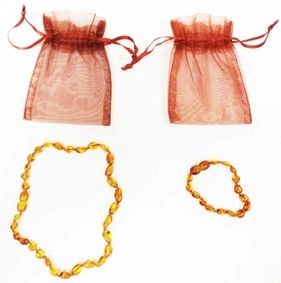 These items have been sold through the Teething SOS website and other retail outlets. Test results have indicated that there is a potential risk of choking. The tests also found that the beads broke apart and some shattered when force was applied, releasing small parts that could pose a choking/inhalation hazard.

What to do:
If you have purchased one of these items of jewellery please stop using it immediately.  You can get more information on the recall, and how to receive a refund, on the Teething SOS website, www.teethingsos.ie or you can call Teething SOS on 094 9257115. We have more information on amber teething jewellery in the product safety section of our website.
Return to Product Recalls
Haven't found what you're looking for?