Smyth's Toys – voluntary recall of Hauck Nerf Battle Racer
May 17, 2018
Smyth's Toys has been advised of a voluntary recall of the Hauck Nerf Battle Racer manufactured by Hauck Fun For Kids Limited between 1 January and 2016 and 31 March 2017.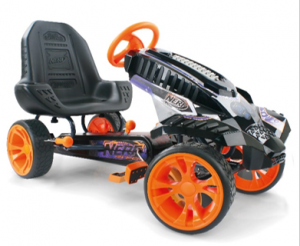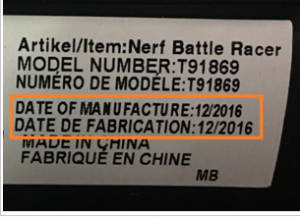 The fault involves the steering wheel which may detach, break or crack during use, posing a laceration or collision hazard to young children.
This product has been on sale in Republic of Ireland, Northern Ireland and the United Kingdom in various Smyth's Toys outlets. This recall affects 324 products which were sold in Republic of Ireland and the United Kingdom.
What to do:
To confirm whether your battle racer steering wheel is subject to the recall identify the manufacture dates, by looking at the product sticker below the seat. If your product is manufactured between 1 January 2016 and 31 March 2017, then stop using the product immediately. Contact Hauck Fun for Kids on 01978 664362, 9 a.m. to 5 p.m. on weekdays, visit www.hauck-toys.com or email info@hauckuk.com to receive a free replacement steering wheel.
Return to Product Recalls
Haven't found what you're looking for?