Smyths Toys HQ UC recalls Smyths Toys Jumping Ball
March 13, 2023
Smyths Toys HQ UC is carrying out a recall of its own brand Jumping Ball.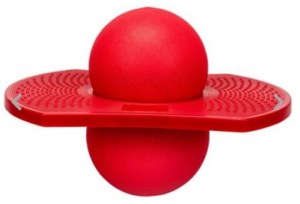 The product presents a chemical risk as the maximum permitted concentration of the plasticiser DIBP is significantly exceeded. DIBP may harm children's health, as it may have effects toxic to reproduction.
The brand is Smyths Toys. The type/number of model is 124625. The bar code is 5390946046107 or 2400018526222. The batch numbers affected in the Republic of Ireland are 202009, 202109, 202110, 202112, 202204, 202205, 202207, 202209.
The batch number can be found underneath the hard plastic board, or on the packaging.
There are approximately 5,000 affected products in the Republic of Ireland.
What to do:
Customers should stop using the product and keep it out of the reach of children. Please return your product to your local Smyths Toys Superstores for a full refund. You can find your nearest store using the Store Finder
Return to Product Recalls
Haven't found what you're looking for?