Sheldon International recall Baby Headbands style GP2515-0641
September 19, 2016
Sheldon International is carrying out a voluntary recall of their baby headband, which is made of pink lace material with a diamante attachment. The brand name is: Nursery Time.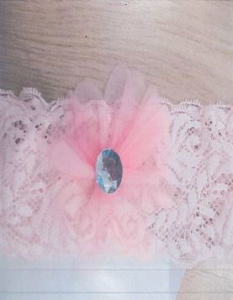 Sheldon International Limited have identified a potential fault with the item as the diamantes on the headband flower can detach easily and pose a choking risk to children under the age of 36 months.
Please note that it is only the Pink Lace Headband Style No. GP2515-0641 which is affected by this recall. All other Baby Headbands sold by Sheldon International are unaffected.
What to do:  If you have purchased this product you should stop using it immediately and return it to the retail outlet from where you purchased and a full refund will be given.
Return to Product Recalls
Haven't found what you're looking for?