RVR Energy Technology Limited Recall Sixteam Water Pump
December 23, 2011
RVR Energy Technology Limited is carrying out a voluntary recall of the Sixteam Water Pump, sold by them between May 2005 and February 2007 due to a capacitor fault. The fault can appear as capacitors running hot, deformation of the capacitor case, or in certain circumstances capacitors catching fire. The incidence of capacitors catching fire is extremely low, but because of the risk attached to fire this issue needs to be taken seriously. The affected models have a plastic terminal box affixed to them and the model numbers STX 3P or STX 080 may appear on the pump data badge with the name of the manufacturer "Sixteam".
It is our information that at least 50% of affected pumps have been installed at the Beaupark development at Clongriffin, Co. Dublin.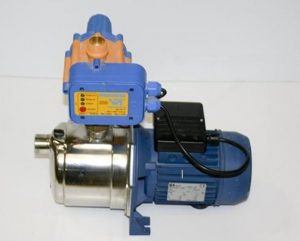 What to do:

If you think you have this product installed in your building you should contact the SMS user helpline on 087 093 89 18 or contact RVR by email at capacitor@rvr.ie Arrangements will then be made with you to check and if necessary replace the suspect capacitor.
Return to Product Recalls
Haven't found what you're looking for?