Recall of Tesco Stainless Steel Ball Whisk
March 25, 2015
Tesco Ireland is recalling the Tesco Stainless Steel Ball Whisk. There is a risk that the balls may become detached from the whisk during use.  This product may be unsafe for consumers if the detachment of the balls goes unnoticed by the user. No other whisks are affected by this recall.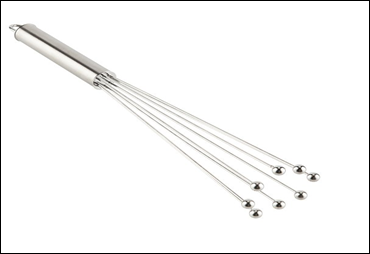 What to do
Please do not continue to use this product. Please return the affected products to your nearest Tesco store where a full refund will be given.  No receipt is required. If you require further details, please contact Tesco Ireland Customer Services directly on: 1850 744 844
Return to Product Recalls
Haven't found what you're looking for?