Recall of Prestige Toasters
October 21, 2011
Meyer Group is carrying out a voluntary recall of certain models of Prestige Toasters due to a risk of electric shock.
The affected models were sold between September 2010 and October 2011.
The affected models have the following model numbers on the base of the toaster: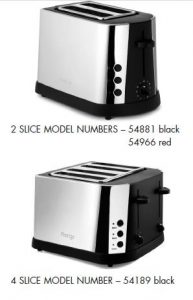 2 slice model:
4 slice model:
No other Prestige toaster models are affected. Approximately 350 of these toasters have been sold in Ireland.
What to do:
If you think you have an affected model stop using it immediately and return it to the store where you purchased it for a replacement or a full refund.
For further information visit www.prestige.co.uk.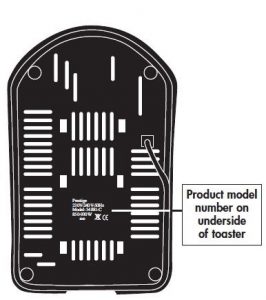 Return to Product Recalls
Haven't found what you're looking for?