Recall of Jack & Jones Junior 'JJESHALE' Jacket
September 21, 2020
A voluntary recall is being carried out on the Jack & Jones Junior, JJESHALE JACKET JR [Size 128 – 12165551 ]. A safety issue has been identified whereby, due to the drawstrings around the neck of the jacket, this could pose a choking hazard to children.
In Ireland, these products were distributed by Bestseller Wholesale (Ireland) Limited and approximately 2 units were made available to customers here. However, taking into account potential online availability and the free movement principals within the EU, it remains a possibility that further units of this product may have been distributed to consumers in Ireland.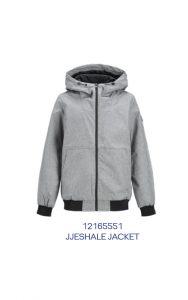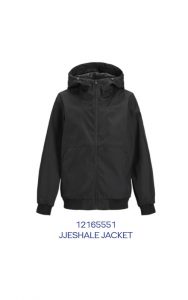 'What to do'
If you have purchased this hooded jacket for your child then please ensure that they cease wearing it.
You may return the product to the retailer from whom you purchased it for a full refund. If you have purchased it online, then you should contact the seller through your user account.
Return to Product Recalls
Haven't found what you're looking for?