Recall of Elgetec branded Professional Salon Style Hairdryer (2200W)
August 18, 2020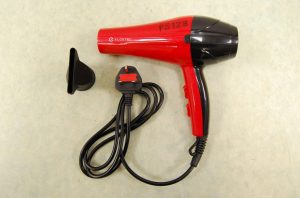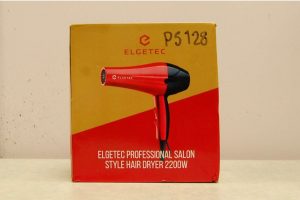 A risk of electrocution has been identified with the Elgetec Professional Salon Style Hairdryer (2200W).
It has been identified that "the live pins of the mains supply plug are less than the required standard of 9.5 mm from its outer edge. As the hairdryer does not have an earth wire, a consumer may receive an electric shock and may be electrocuted."
 There have been 200 of this product has been sold through Tjx Ireland Unlimited Company t/a TK Maxx.
This product was also available for purchase online through eBay.
What to do:
Online: If you believe that you may have purchased an affected product online, discontinue use immediately and keep it out of the reach of children. You may wish to contact the online store from where you purchased this product to see if there are any remedies available to you. This can be done via your user account on the relevant platform.
TK Maxx Stores: If you believe you have purchased any of the affected Elgetec Professional Salon Style Hairdryer (2200W) through TK Maxx please discontinue the use of the product immediately.
Return the item to the any TK Maxx store where a full refund will be given.
For further enquires please contact customer service on 01 2476126 or email customerservice@tjxeurope.com 
Return to Product Recalls
Haven't found what you're looking for?