Recall of Next Heart Kettle
May 21, 2015
Next Retail Ltd is recalling their Electrical Heart Kettle. The handle may become loose and could detach from the kettle body thus presenting a burn/scald hazard. The kettle comes in two colours Putty (Grey) Kettle – Item No. 674863 and Red Kettle – Item No. 682866.
The following batch codes are affected and these appear on a silver label on the base of the kettle: QL8431134, QL8431147, QL8451871, QL8451884, QL8458638, QL8458641, QL8451053, QL8451066, L8451790, QL8451800, QL8457778, QL8457817, QL8457820.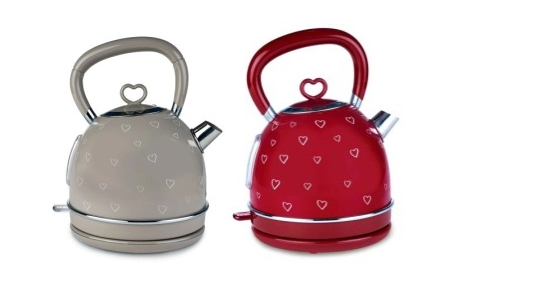 What To Do:
Please do not continue to use this product. Please return the affected product to your nearest Next store where a full refund will be given. No receipt is required. Further details of this recall are available on the Next Website, www.next.co.uk
Return to Product Recalls
Haven't found what you're looking for?