Product Safety Information Notice relating to a 'Perfeclan' branded doll in a pink fleece
February 12, 2021
A safety issue has been identified whereby small parts can easily detach from the doll, posing a risk of choking for young children. This item also poses a chemical risk due to an excess of phthalates in the doll which is beyond permissible concentrations.
This doll was sold online through the eBay platform. It may have been distributed to consumers in Ireland by various sellers on the platform.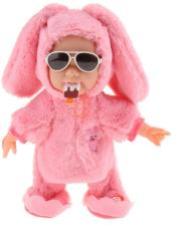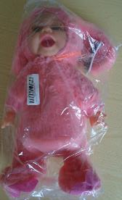 Given the products online availability, it remains possible that it may have been sold on other online platforms or ecommerce sites also.
What to do:
If you believe you have purchased an affected Perfeclan doll, you are advised to discontinue use of the product immediately and keep it out of the reach of children.
You may wish to contact the online seller from whom you purchased this product to see if there are any remedies available to you. This can be done via your user account on the relevant website.
Return to Product Recalls
Haven't found what you're looking for?