Product Safety Information Notice relating to a 'HD Super Mini SFC' TV Game Console
December 31, 2020
A safety issue has been identified whereby it is possible that due to the breakdown isolation between the input and output circuits not meeting the insulation requirements set by the Standard for Class II equipment, a person could touch part of the product that is at high voltage. As a result, an electric shock risk cannot be ruled out.
This 'HD Super Mini SFC' TV Game Console product – HD-B105 Adaptor is described as a grey games console supplied with controllers, UK travel adaptor and 2-pin USA mains plug.
The barcode on the product is 8719326080239 and the batch number is O2-2 EPJ0121.
These products were sold online through the Amazon, eBay and Wish platforms.
Approximately 25 units of this product have been sold to consumers in the Republic of Ireland.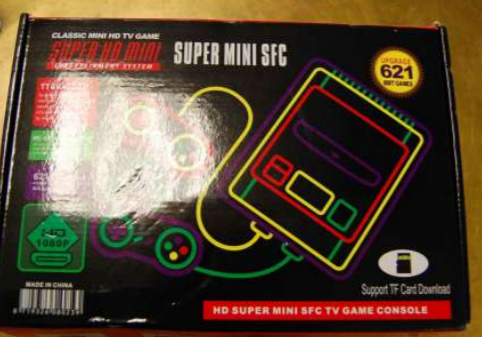 What to do:
If you believe that you may have purchased the affected product, discontinue use of the product immediately. You may wish to contact the online store from where you purchased this product to see if there are any remedies available to you. This can be done via your user account on the relevant website.
Return to Product Recalls
Haven't found what you're looking for?