Product Safety Information Notice on YOFULY Vacuum Therapy Machine FX024D sold on Amazon
April 14, 2023
A safety issue has been identified with YOFULY Vacuum Therapy Machine FX024D sold on Amazon.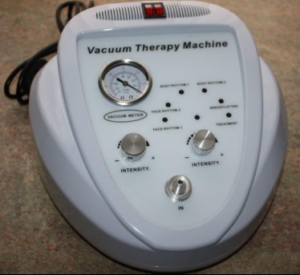 The affected products present a risk of fire and burns as the fuse in the plug does not comply with the relevant standard. If a fault were to occur, the plug could explode from the wall causing a fire, causing burns to the consumer from touching the product or debris.
The Model number is BL-600. The unique Amazon Standard Identification Number (ASIN) is B07Y8B1S6Q (Please note the upgraded model currently for sale with this ASIN number is not affected). The SKU is X0014KYRJD. Another product identifier is FBA15G6PSSZ7U000011. The brand, batch number and barcode are unknown.
There were approximately 6 affected products in the Republic of Ireland. The affected products were sold on Amazon.
What to Do
If you purchased one of these products, please discontinue use immediately. You may wish to contact Amazon to see if there are any remedies available to you. This can be done via your user account on Amazon.
Return to Product Recalls
Haven't found what you're looking for?