Product Safety Information Notice on woom Bicycles and Balance Bikes
August 4, 2023
A safety issue has been identified with woom Bicycles and Balance Bikes.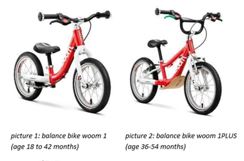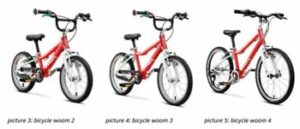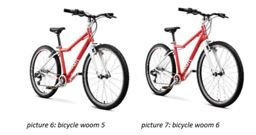 The risk reported to the CCPC is that of injuries. The stem of the bike can loosen or detach which may lead to the loss of the ability to steer. This may lead to falls and injuries. The risk is increased when the stem clamp bolt is not fully tightened to the recommended torque of 10 Nm.
The brand is woom. The type/number of models are listed above in the photos. The batch numbers and barcodes are unknown.
There are approximately 675 affected products in the Republic of Ireland.
What to do:
Customers are advised to ensure they have assembled the product correctly in line with the assembly instructions provided on this link.
woom advises customers to use an online service tool called the woom Online Stem Checker to help customers identify their bike and determine if it is one of the affected models. If so, they can immediately order a free woom ORIGINAL Stem Maintenance Kit, which includes a torque wrench, a 5mm hex key, assembly paste, and accompanying instructions. With their Stem Maintenance Kit, customers can service the stem at home. As an additional option, customers will receive a voucher for a complimentary stem service at participating woom dealers.
For information regarding the product safety information notice, please email woom on productsafetyEU@woom.com.
Return to Product Recalls
Haven't found what you're looking for?