Product Safety Information Notice on Shnuggle Folding Bath Stand
February 7, 2022
A safety issue has been identified with the following Folding Bath Stand sold by Shnuggle.
The affected products were sold between 27 September 2019 to date, with the SKU of "SHN-BTH-FST2".
A safety issue has been identified with the affected products, where when the bath is incorrectly placed in the bath stand, there is a risk that the baby in the bath could fall from a height.
There are approximately 827 affected products in the Republic of Ireland.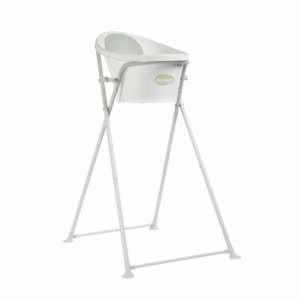 What to do:
If you purchased one of these products, please discontinue use immediately, and log onto Shnuggle's website (link here) for a free safety strap. Instructions for how to install the strap will be included with the strap.
Customers can also contact Shnuggle at hello@shnuggle.com.
Return to Product Recalls
Haven't found what you're looking for?