Product Safety Information Notice on Jgstkcity Waterproof Extension Leads sold on the Amazon and eBay Platforms
June 7, 2023
A safety issue has been identified with Jgstkcity Waterproof Extension Leads sold on the Amazon and eBay Platforms.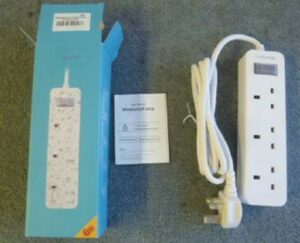 The affected products present a risk of electric shock and fire due to the misleading information that the product is waterproof. The product allows water ingress.
The brand, model number, barcode and batch numbers are unknown.
Other product identifiers are as follows:
• Jgstkcity Waterproof Extension Lead (Black) – ASIN: B09FG23TBH
• Jgstkcity Waterproof Extension Lead (White) – ASIN: B092QMHGL4
• Waterproof Extension Cord Power Lead 6 Ft Extension Cord 3 Outlet Power Strip – eBay Item Number: 304358041523
There were at least 3 affected products in the Republic of Ireland sold from the eBay and Amazon platforms.
What to do:
If you purchased one of these products, please discontinue use immediately. You may wish to contact Amazon or the eBay seller to see if there are any remedies available to you. This can be done via your user account on the Amazon and eBay platforms.
Return to Product Recalls
Haven't found what you're looking for?