Product Safety Information Notice on Janod Chunky Fruits and Vegetables Set Magnetic Puzzle
February 2, 2023
A safety issue has been identified with Janod Chunky Fruits and Vegetables Set Magnetic Puzzle.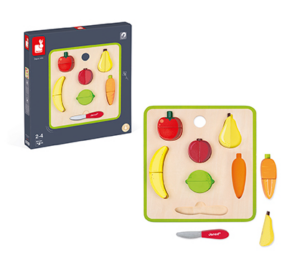 The risk associated with the product is that of choking. The product contains small detachable parts (magnets) which could be ingested by a child, who could then choke. If the child swallows two magnets, or a magnet and a metal part, there is a risk of bowel perforation or obstruction.
The brand is Janod. The model type/model number is j06606. The barcode is 3700217366063 and the batch number is All lots.
There are approximately 74 affected products in the Republic of Ireland.
What to do:
If you purchased one of these products, please discontinue use immediately, bring it back to the store where you purchased it where a full refund will be provided.
Return to Product Recalls
Haven't found what you're looking for?