Product Safety Information Notice on BF Ultrasonic Aroma Humidifier/USB Humidifier on the AliExpress platform
June 15, 2023
A safety issue has been identified with BF Ultrasonic Aroma Humidifier/USB Humidifier sold on the AliExpress platform: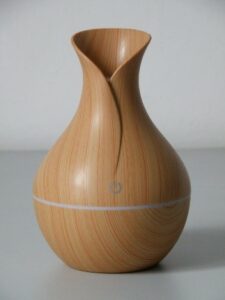 The risk presented by the product is Microbiological. The non-antibacterial water tank is not accessible for cleaning and the appliance does not emit a warning sound and light to change the water when required. This could lead to the development of moulds that can cause allergic reactions when spread by air.
The brand is BF. The type/number of models is 1201201312. The barcode is 8000012013120. The batch number is unknown.
The product was sold online through the AliExpress platform.
Given the online availability of this product on the AliExpress platform, it may have been sold to customers in the Republic of Ireland.
What to do:
If you purchased one of these products, please discontinue use immediately and discard the product You may wish to contact AliExpress to see if there are any remedies available to you. This can be done via your user account on AliExpress.
Return to Product Recalls
Haven't found what you're looking for?