Product Safety Information Notice on a Baby Girl's Swimming Costume
July 8, 2022
A safety issue has been identified with a Baby Girl's Swimming Costume sold on the VOVA Platform: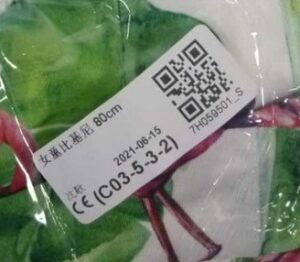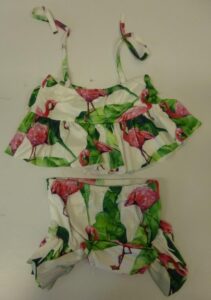 The risk associated with the product is that of asphyxiation. The article presents a risk of entrapment which could lead to strangulation or other injuries.
The brand is unknown. The type/number of model is C03-5-3-2. The batch number is unknown. The barcode is unknown.
What to do:
Given the online availability of this product, it may have been sold to customers in the Republic of Ireland.
If you purchased one of these products, please discontinue use immediately and keep it out of the reach of children.
The VOVA e-marketplace has ceased trading, and the product offer is no longer accessible.
Return to Product Recalls
Haven't found what you're looking for?