Product Safety Information Notice on a 18" Pink/Purple Rag Doll Girls Baby Christening Xmas Birthday Christmas Toy Gift sold on the eBay platform
April 12, 2023
A safety issue has been identified with 18" Pink/Purple Rag Doll Girls Baby Christening Xmas Birthday Christmas Toy Gift sold on the eBay platform.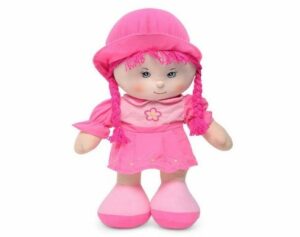 The product presents a risk of choking as the seams of the crotch can separate at a low force, allowing access to internal fibrous filling. A young child may place the fibrous filling in their mouths and choke.
The eBay item number is 224210822907. The brand, the model number, the batch number and the barcode are unknown.
What to do:
Given the online availability of this product on the eBay platform, it may have been sold to customers in the Republic of Ireland.
If you purchased one of these products, please discontinue use immediately and keep it out of the reach of children. You may wish to contact the eBay seller to see if there are any remedies available to you. This can be done via your user account on the eBay platform.
Return to Product Recalls
Haven't found what you're looking for?