Product Safety Information Notice for Baghera Children's balance bikes
March 23, 2023
A safety issue has been identified with certain Baghera Children's balance bikes.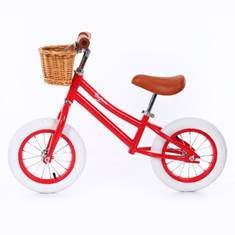 The risk presented by the product is Chemical. The dark leatherette of the handles contains phthalates. These phthalates may harm the health of children, causing possible damage to their reproductive system.
The brand is Baghera. The type/number of models are 861,862 and 863. The batch numbers are unknown. The barcodes are 861 3474230008612, 862 3474230008629 and 863 3474230008636.
There are approximately 9 affected products in the Republic of Ireland.
What to do:
Customers should stop using the product immediately. Baghera have sent out replacement handles to all affected customers.
For more information please contact Baghera on email: contact@baghera.fr
Return to Product Recalls
Haven't found what you're looking for?