Phil and Teds recall Dash v5 Buggy
April 14, 2016
Phil and Teds are carrying out a product recall for the Dash v5 Buggy.  A problem has been identified whereby the main hinge is compromised resulting in a potential pinch hazard.
The recall only affects buggies with the serial numbers PTRV0715/0746 to PTRV0815/2525. These buggies were sold from August 2015 to March 2016.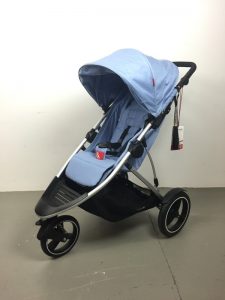 What to do:
If you have a Dash v5 Buggy you should stop using this and return it to the retail outlet where it was purchased. New replacement frames are being provided for all affected buggies.
Consumers may obtain further information about this recall on the Phil and Teds website:  www.philandteds.com
Return to Product Recalls
Haven't found what you're looking for?