Penneys recalls Primark Faded Leaf Children's Shorts
April 5, 2023
Primark Limited (t/a Penneys) is carrying out a recall of Primark Faded Leaf Children's Shorts.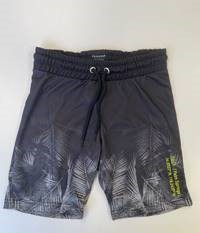 The risk reported to the CCPC is that of injuries, due to the ends of the drawstrings measuring more than 20cm they could get entangled and cause accidents such as strangulation for children.
The brand is Primark. The type/number of model is 3070301. The batch number and the barcode are unknown.
There are approximately 1,129 affected products in the Republic of Ireland.
What to do:
If you believe that you may have purchased an affected product, discontinue use immediately and keep it out of the reach of children.
If you have purchased this product then please return it to any Penneys/Primark store where you will be offered a full refund.
Return to Product Recalls
Haven't found what you're looking for?