Next Tea Light Holder Recall
November 9, 2015
Next are recalling their wooden Heart Shaped Tea Light Holders as a problem has been identified with the holders which has the potential to cause the tea lights to flare thus presenting a fire hazard.
The items were sold in Next stores and through the Next Directory sales. 99 Units were sold in Ireland. The product code is 666-381.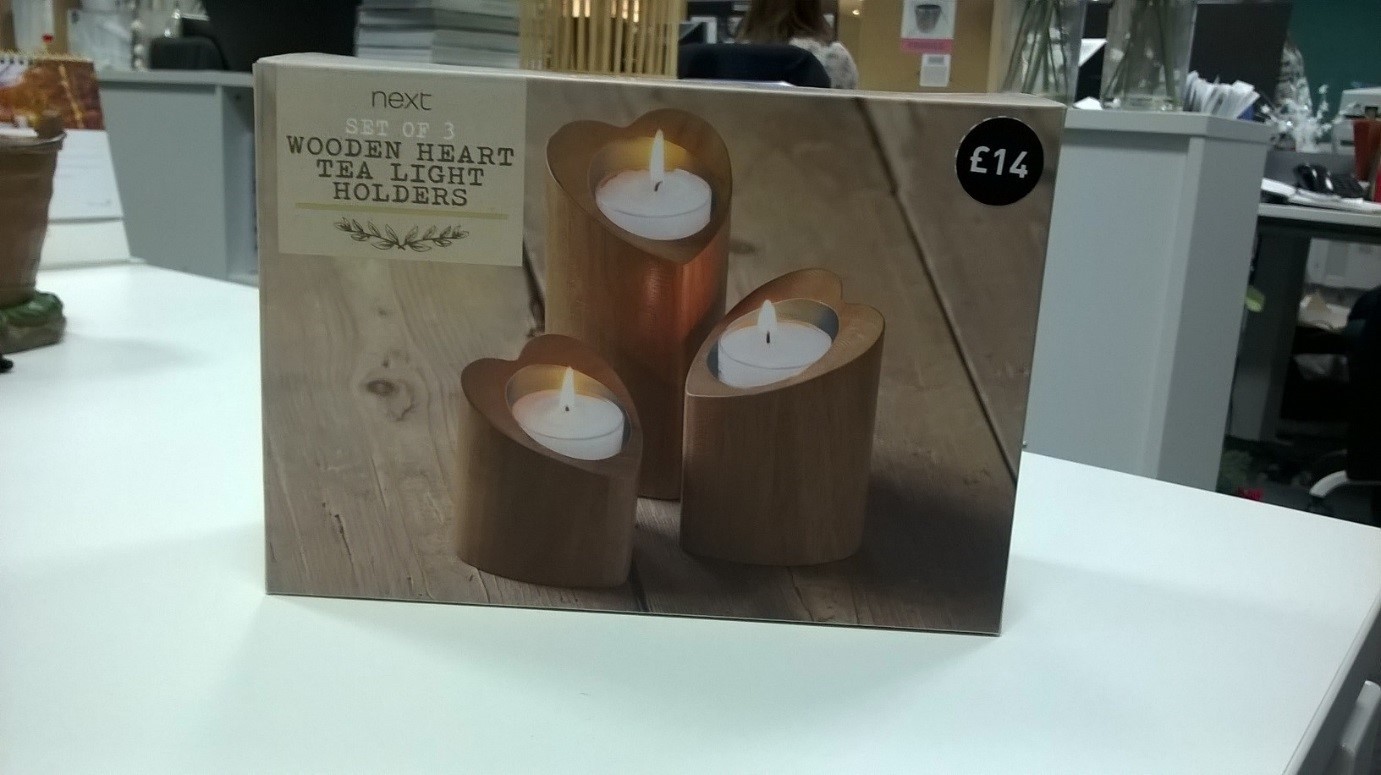 What to do
Please stop using this product immediately. You may return it to any Next outlet and receive a full refund, no receipt is required.
Consumers may access further information or direct queries regarding the recall to: 01 6968210.
Return to Product Recalls
Haven't found what you're looking for?