Next recalls Oakley Mirror
September 28, 2021
Next Retail Ireland Ltd is carrying out a voluntary recall of the Oakley Mirror.
A safety issue has been identified, where due to insufficient glue attaching the glass mirror to the backing, it may fall off and break, resulting in glass shards causing injury.
There are approximately 42 affected units in the Republic of Ireland.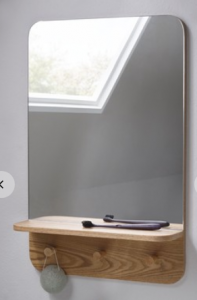 What to do:
If you believe that you have one of these products then you should stop using it immediately, and return the product to your local Next shop for a full refund, or through your Next online account.
For further inquiries you can contact Next customer support on 01 6968210 or email international_complaints@nextdirect.com
Return to Product Recalls
Haven't found what you're looking for?