Mothercare recalls 'Swinging Crib' products
July 6, 2018
Mothercare Ireland Limited are carrying out a voluntary recall of their Mothercare 'swinging crib' products (in both white and natural colours) due to the metal locking pin not engaging fully on some products.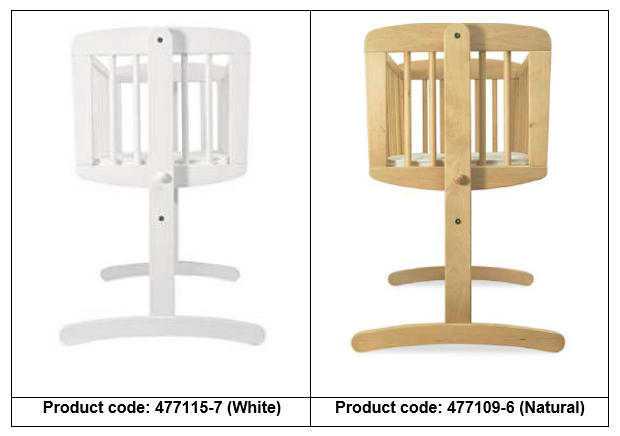 It is estimated that 23 units of these cribs has been sold onto the market in the Republic of Ireland; through online and in-store sales. Only product codes 477115-7 (White) and 477109-6 (Natural) are impacted by this recall.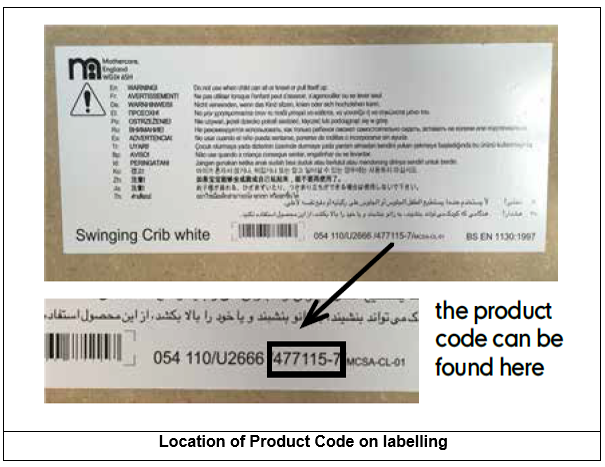 What to do:
Consumers who are in possession of this product (with one of the effected product codes) should stop using it immediately. The crib can be returned to the Mothercare store of purchase where a full refund or replacement crib will be offered. Alternatively, if you have purchased this product online, you can follow the onsite process for contacting the retailer or reach out to customer services directly for further information.
Return to Product Recalls
Haven't found what you're looking for?