Morphy Richards Electric Blankets Product Recall
March 13, 2013
Morphy Richards has issued a product recall on two electric blankets sold in Ireland between October 2008 and January 2010.  The products affected are:
Double Electric Overblanket (Model No. 75312)
Single Electric Overblanket (Model No. 75310)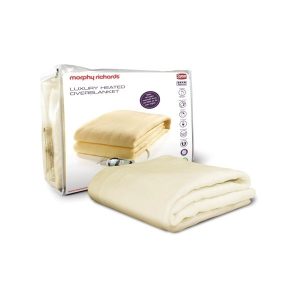 The blanket can develop a fault which could cause it to overheat and catch fire.
What to do:
If you have a Morphy Richards electric overblanket, check the label to see if it is one of the above model numbers. If it is, stop using it immediately and contact Morphy Richards to arrange for a replacement or full refund on Free-phone 1800-409-119 or email blankets@morphyrichards.co.uk
No other Morphy Richards blankets are affected by this recall.
Return to Product Recalls
Haven't found what you're looking for?