Microsoft Power Cord Replacement Program
January 22, 2016
Microsoft has launched a voluntary replacement and consumer education program for AC power cords sold with all Microsoft Surface Pro and Microsoft Surface Pro 2 devices and with Microsoft Surface Pro 3 devices purchased prior to July 15 2015.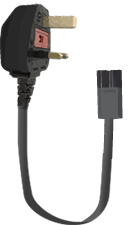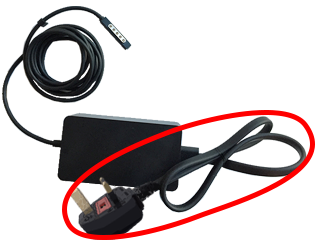 AC power cord                           AC power supply
What to do:
Consumers who may have purchased a Surface Pro, Surface Pro 2 or Surface Pro 3 prior to July 15 2015, Microsoft recommends you get a free replacement AC power cord as soon as possible. To check if you qualify for a free replacement and to begin the exchange process, please visit the website www.surface.com/powercord.
If you have any other questions regarding your Surface Pro, please click on this link  Surface Support team, to contact the  Microsoft support team  or alternatively  you may speak to the support team by telephone  on  01 901 4837.
Return to Product Recalls
Haven't found what you're looking for?