Lidl recalls Playtive, 3 in 1 Swing
August 18, 2023
Lidl is carrying out a recall on Playtive, 3 in 1 Swing.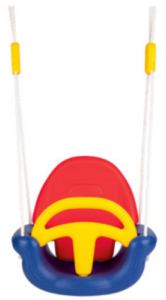 The risk presented by this product is Injuries. The seat of the swing can tilt forwards or backwards uncontrollably. This can lead to the child falling out of the swing resulting in injuries in the form of possible fractures and concussion.
The brand is Playtive. The item number is 388000_2104. The model, batch number and barcode are unknown.
There are approximately 738 affected products in the Republic of Ireland.
What to do:
If you purchased one of these products, stop using the product and return to any Lidl store for a full refund with or without a receipt.
For more information please contact Lidl's customer service team on 01 920 3010.
Return to Product Recalls
Haven't found what you're looking for?